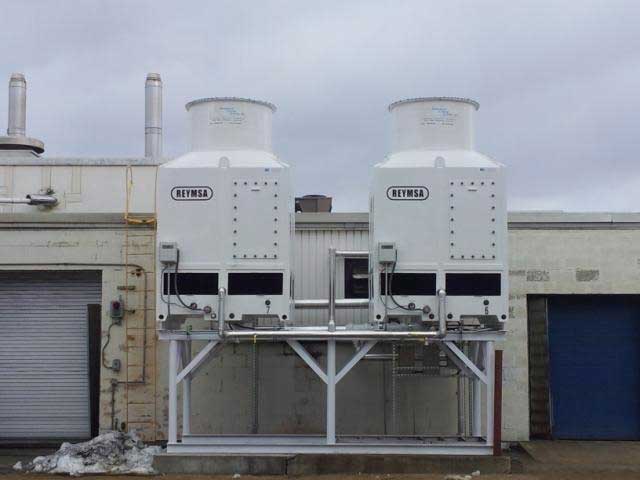 We adhere to a strict Commercial HVAC system design protocol, inspecting the worksite thoroughly to gather information needed to perform a proper load calculation. This preliminary step requires time and attention to detail. While a simple calculation using square footage per ton will yield a general idea of what is needed, every work space is different and will require individualized consideration. We can make a recommendation for a Commercial HVAC system that will deliver cost-efficient heating & cooling for your work space, an Industrial Chiller or Cooling Tower to satisfy your process needs, or specialized controls to maintain a manufacturing "Clean Room" environment. Many years of experience serving local industries has taught us that every challenge is an opportunity to creatively meet
your needs.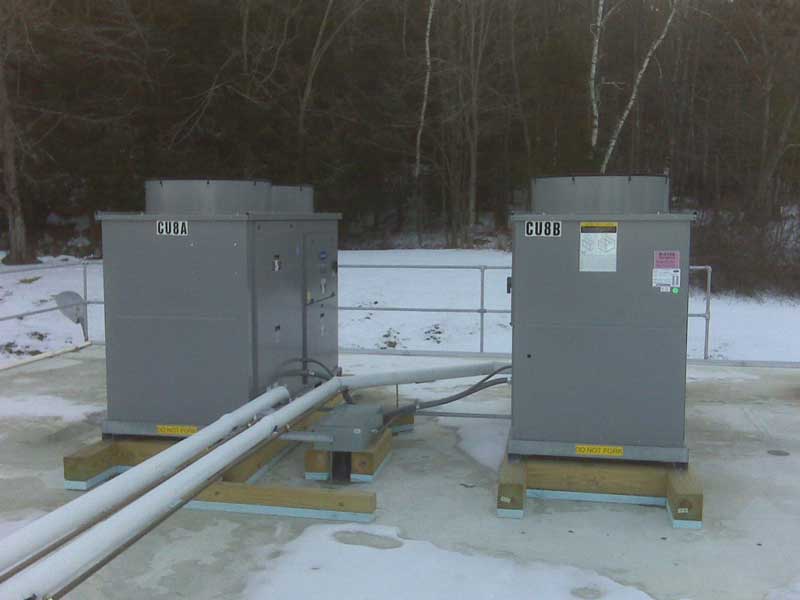 A safe and clean working environment is important not only for our team working at your job site, but for the peace and well-being of you and your employees. Each and every member of our installation team has received OSHA training and certification for job site safety. Our team is well organized, prepared and equipped to install your new system. The project supervisor will take the time to communicate with you regarding the work schedule and the operation of your new equipment. The efficiency, reliability, and safety of your new equipment is directly related to proper system design, quality of installation work, and air distribution.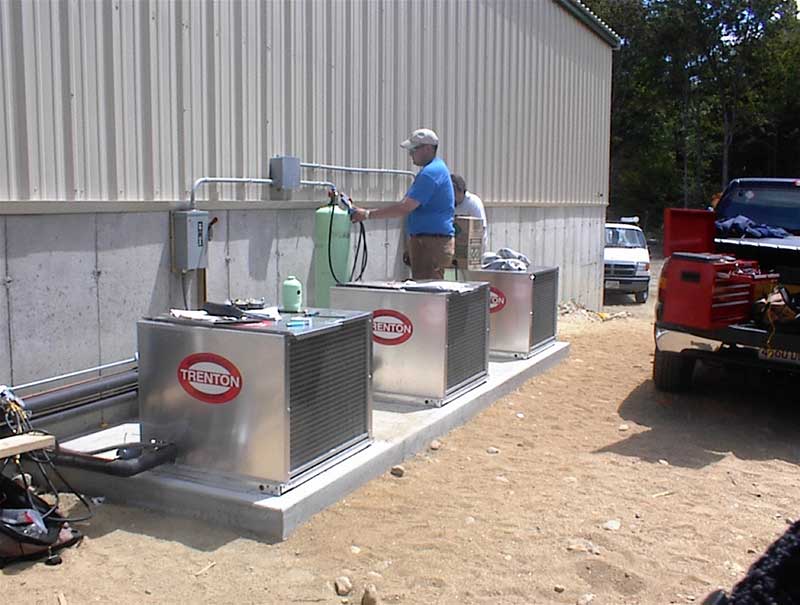 A regular maintenance schedule is an absolute must for preserving your Commercial HVAC and Refrigeration system's reliability and serviceable life. A huge part of our schedule is devoted to maintaining the "good health" of our clients' equipment. Customized programs offer the level of service required to ensure that every piece of equipment is inspected, greased, cleaned, tested, and has fresh air filters and belts installed. While this service goes a very long way toward avoiding issues, there are times when older units, or some of their components may require repair or replacement. Our Service Technicians are factory trained and proficient with repairs on a vast range of Commercial / Industrial HVAC and Refrigeration equipment.
Monadnock Cooling Systems, Inc. Business Journal
Offering an in depth look at some of the common HVAC needs of local businesses, and different ideas for cost-efficient resolutions. Check in regularly to stay informed about the latest changes in the industry. Look for the link to send in your questions!
Did you know you can help keep your employees safer during these difficult times by replacing the air filters in your HVAC systems. We want to share some helpful information we received from an air filter manufacturer whom we work closely with. "We are all trying to...
read more
Serving your HVAC needs since 1989
Meeting the needs of clients in Central and Southern New Hampshire having over 30 years of experience with Commercial, Industrial, and Institutional Heating, Ventilation, Air Conditioning, and Refrigeration systems. Offering System Design, Installation, Service, and Customized Maintenance Programs. We are on call for YOU – 24 hours a day – 7 days a week – with prompt and expert service!
Visit Us
Monadnock Cooling Systems, Inc
23 Elm Street
Peterborough, NH 03458
Chillers
Cooling Towers
Closed Circuit Coolers
Heat Pumps (Air and water source)
Clean Rooms
Control Systems
Energy Management Systems
Exhaust Systems
Makeup Air Systems
Gas Fired Heating Systems
Air Conditioning Systems
Ductwork
System Air Balancing
Energy Recovery Systems
Computer Rooms
Hydronic systems